Full Service Residential and Commercial Asphalt Paving Contractor Services
Who We Are and Where We Pave
We're a Family-owned and operated asphalt paving company with over 50 years of paving experience. We offer our paving solutions to communities throughout Middlesex, Monmouth, Union, and Somerset Counties NJ. Contact us today for your free project consultation
Services at Cooper & Sons
At Cooper and Sons, we have expertise in all pavement contracting solutions varying from residential to commercial servicing:
Paving Services We Offer
As a commercial business or residential property owner in Middlesex, Monmouth, Union, and Somerset Counties NJ, you know that maintenance and renovations, especially paving, are integral to property ownership. At Cooper and Sons, we offer a broad range of paving services that include asphalt paving, driveway paving, commercial parking lot paving, and sealcoating services. Our commitment to quality is second to none, and we aim to tailor our offerings to meet the distinct creative and technical demands of each project.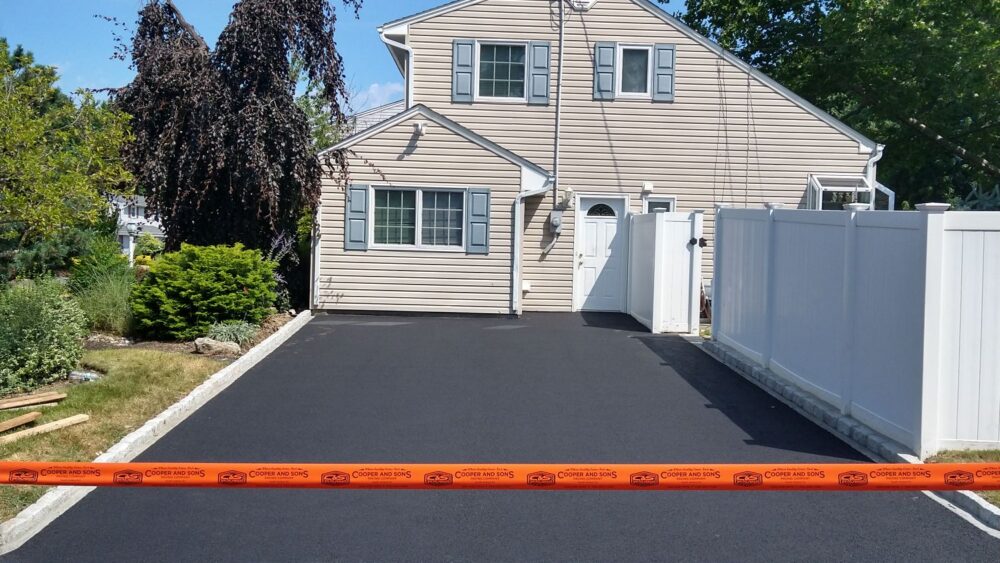 Why Choose Cooper and Sons?
Choosing Cooper and Sons for your asphalt paving needs is a decision backed by our extensive experience in the paving industry. We've built a reputation by delivering high-quality and reliable service to homeowners and commercial property owners. Our team handles the complexities of asphalt paving by using top-tier materials and equipment to ensure durability and longevity.
Free Estimates From Cooper and Sons Paving Services
Regardless of the season, we offer a free comprehensive asphalt paving consultation. Contact us today for your asphalt paving services estimate.
Asphalt Paving Services
Whether it's installation, repair, or replacement, Cooper and Sons provides competitive pricing and professionalism with each job because we believe quality comes first. We offer impeccable expert insight into the asphalt paving construction of:
Driveways
Sidewalks
Parking Lots
Roadways
Patios
Sports Courts (Tennis, Basketball)
Industrial Complexes
Our Service Areas
From our conveniently located office in South Amboy, NJ, we are proud to offer our professional paving services throughout central New Jersey. We serve homeowners and businesses in the following areas: